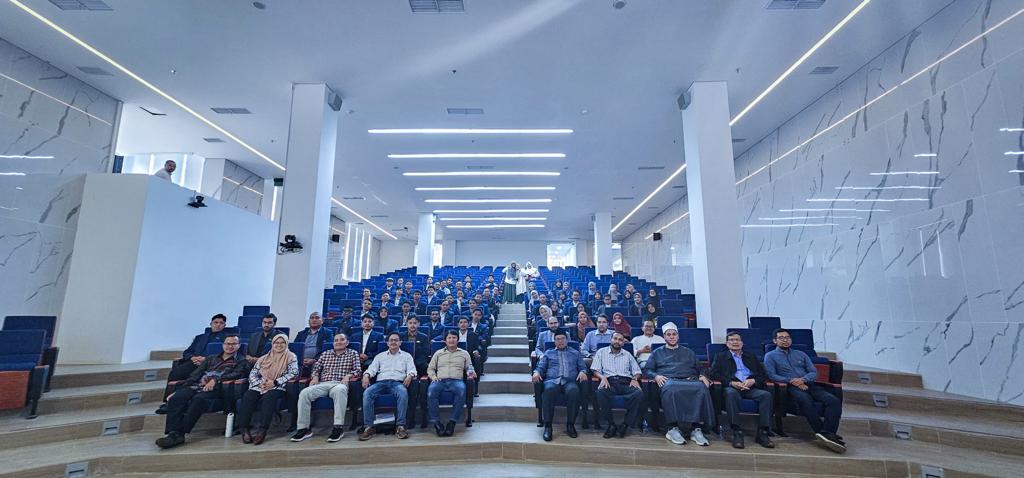 September 28, 2023
In a spirit of enthusiasm and anticipation, the Faculty of Islamic Studies at Universitas Islam Internasional Indonesia hosted its annual Academic Convocation from September 25 to 27, 2023, warmly welcoming 68 new students into its academic fold. This diverse group of fresh minds consists of 13 students pursuing their Ph.D. degrees, 34 Master's students, including 14 engaged in dual-degree programs, and 21 students dedicated to the Concentration in Classical Islamic Studies. The event served as a vibrant initiation into the enriching educational journey that lies ahead for these aspiring scholars.
The convocation ceremony, marked by a sense of unity and scholarly dedication, was graced by the esteemed presence of the Dean, Prof. Noorhaidi, Ph.D. In his inaugural address, Prof. Noorhaidi emphasized the faculty's commitment to fostering a nurturing and intellectually stimulating environment, where students are encouraged to explore the depths of Islamic knowledge, engage in critical discourse, and contribute meaningfully to the broader society. He encouraged the new students to embrace this opportunity to expand their horizons, engage in interdisciplinary studies, and promote understanding and tolerance in an ever-changing world.
Throughout the three-day event, various activities were organized to help the students acclimate to their new academic home. Workshops, seminars, and interactive sessions facilitated by renowned scholars and professors were conducted, providing a platform for the students to interact with their mentors, ask questions, and delve into the intricacies of their respective fields of study. The convocation also served as a networking opportunity, allowing the students to forge bonds with their peers, creating a supportive community that will accompany them throughout their academic endeavors.
The Faculty of Islamic Studies' Academic Convocation not only marked the beginning of an educational journey for these 68 students but also highlighted the institution's dedication to nurturing future leaders and thinkers in the realm of Islamic studies. As they embark on this exciting chapter, the new students are filled with a sense of purpose, ready to embrace the challenges and opportunities that come their way, and contribute meaningfully to the global dialogue on Islamic knowledge and understanding.